December 13th November, 2008
You can't know the sheer joy and wonder of grandparenting, until it happens to you. It was around 4am when Grandad Mark's mobile phone rang, waking us from our sleep. Thirty minutes earlier, our daughter Kate had rolled out of bed onto the floor in a cascade of waters. Your Mummy has always been a very dramatic person! She'd given birth to a little Scorpio child. That's my sun sign, so I hope to be able to relate well to my first little grandson. I've always been close to his Gemini mother, so here's hoping!
A photo I took of the sky when I looked out towards the south from our deck in Coogee was luminous.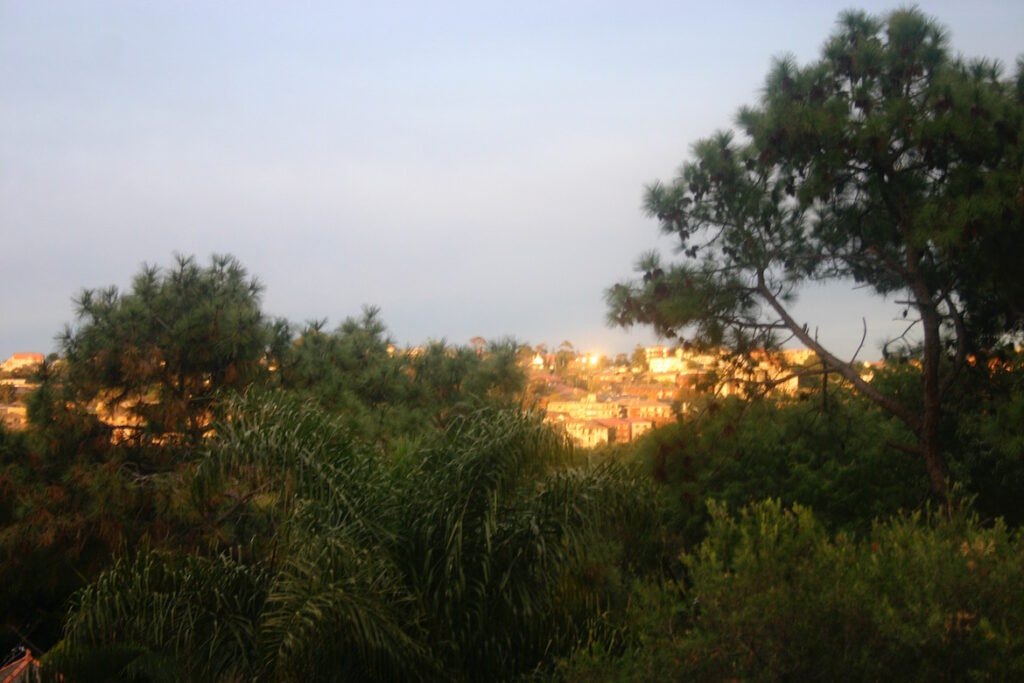 The omens had been positive: my favourite Blue Wren and his Jenny Wren had been coming around; cacophonies of bird songs echoed around the garden; and a cricket had chirruped inside for two nights leading up to your coming. I knew that the signs were auspicious for your imminent arrival, especially in view of your Mummy's assertive "nesting" behaviour (e.g. sanding and painting in "Bright Rhubarb" your e-Bay sideboard), so I was not surprised, though a little shocked, when we got the phone call at 4 am.
So I was tired but happy that you, a little Scorpio, had joined us on earth. I know that you are a very special little boy, for you are surrounded by so much love and anticipation, from your Mummy and Daddy, Grandma Lee, whose name you inherit, and Grandad Mark and me (your other Grandma), as well as your relatives in Auckland and my sisters and aunt and uncle. One day you will also get to know your Uncle Joel, a very loving person, and your little cousin, Ariadne, and her family.
Grandma Lee has devoted hours and hours to knitting you two very special soft toys that you will soon get to know. You have multiple copies of everything in the way of clothing in natural fibres and swaddling pieces, more than any baby could ever wish for!
Your Daddy is going to be a hands-on father, I know, and he will dote on you and be there for you whenever you need him. Daddy, a muso, has two doggies, named Gibson and Fender, for you to play with when you are old enough, and you even have an older Kiwi brother, Jaydin, whom you will get to meet one day.
Mummy has been actively "nesting" for weeks now. She will be a wonderful mother. She has been to a special course with Daddy, and she has watched dozens of videos on birthing and child rearing, as well as read heaps of books, and can answer any question that one could put to her on the subjects. She has lost all fear: "Knowledge is power!" says Grandma Lee.
Mummy has made the house perfect for your arrival. She has been asking for advice on housekeeping tips from me, and together we have worked out a schedule and bought lots of necessities for this end. Grandma Lee has made a veggie garden and Mummy has worked on bringing some order into the back yard. Everything is ready for you, darling boy!